Italy is renowned for its stunning mountain resorts, and exploring these natural wonders is a dream come true for travelers. To make your journey truly exceptional, Elite Royal Cars is here to provide VIP car services with a personal chauffeur. Join us on an adventure to some of the most popular mountain resorts in Italy and discover the beauty of this incredible country.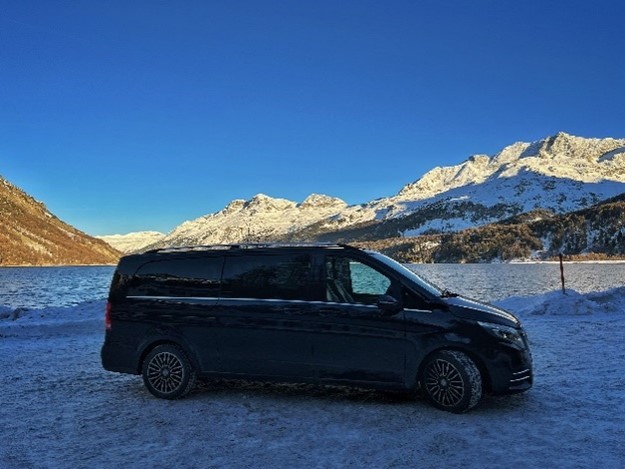 Exploring Italy's Most Popular Mountain Resorts
Italy's mountain resorts offer a diverse range of experiences, from thrilling outdoor adventures to serene escapes. Let's take a closer look at some of the most sought-after destinations:
The Dolomites: Known for their dramatic peaks, the Dolomites are a paradise for outdoor enthusiasts. Hiking, skiing, and climbing are just a few of the activities you can enjoy here. Our chauffeurs can take you to the heart of the Dolomites, ensuring a comfortable and scenic journey.
Lake Como: Nestled amidst the mountains, Lake Como is a romantic destination with picturesque villages and stunning lake views. Explore the charming towns of Bellagio, Varenna, and Menaggio with the convenience of our chauffeur service.
Cortina d'Ampezzo: This world-famous ski resort is synonymous with luxury and elegance. Whether you're hitting the slopes or indulging in gourmet dining, our chauffeurs will ensure you arrive in style.
Courmayeur: Located at the foot of Mont Blanc, Courmayeur is a haven for winter sports enthusiasts. Experience the thrill of skiing or snowboarding, knowing that our chauffeurs are ready to transport you to and from the slopes.
Cinque Terre: While not a traditional mountain resort, the rugged cliffs and colorful villages of Cinque Terre offer a unique coastal mountain experience. Our chauffeurs can guide you along this breathtaking coastline.
Enjoying Italy's Mountain Resorts to the Fullest
To truly savor the beauty of Italy's mountain resorts, consider hiring a private driver for your transfer or multiday tour. Elite Royal Cars ensures that your journey is not only comfortable but also tailored to your preferences. Our experienced chauffeurs will provide valuable insights, recommend the best local spots, and ensure you make the most of your visit.
Whether you're seeking adventure, relaxation, or romance, Italy's mountain resorts have it all. With Elite Royal Cars, your travel experience will be elevated to new heights. Book your VIP car service with a personal chauffeur and embark on an unforgettable journey through Italy's breathtaking mountain destinations.