Your wedding day is a celebration of love, joy, and the beginning of a beautiful journey together. At Elite Royal Cars, we understand the importance of this special occasion and the need for seamless, stress-free transportation to make your day truly unforgettable. Our wedding car service is designed to add elegance, convenience, and comfort to your big day, ensuring that you and your guests arrive and depart in style.
Punctuality for Peace of Mind
With Elite Royal Cars, you can count on us to be punctual and reliable. We know that timing is crucial on your wedding day, and our professional chauffeurs are dedicated to ensuring that you arrive at each destination on time. No need to worry about delays or rushing to catch up; we've got it all under control.
Modern Black Cars: Making a Statement
Our fleet of modern black cars exudes sophistication and sets the tone for a stylish wedding experience. These sleek vehicles make a statement as they glide through the streets, leaving a lasting impression on your guests and passersby. Whether it's a sleek sedan or a spacious V-class, we have the perfect car to match your wedding style.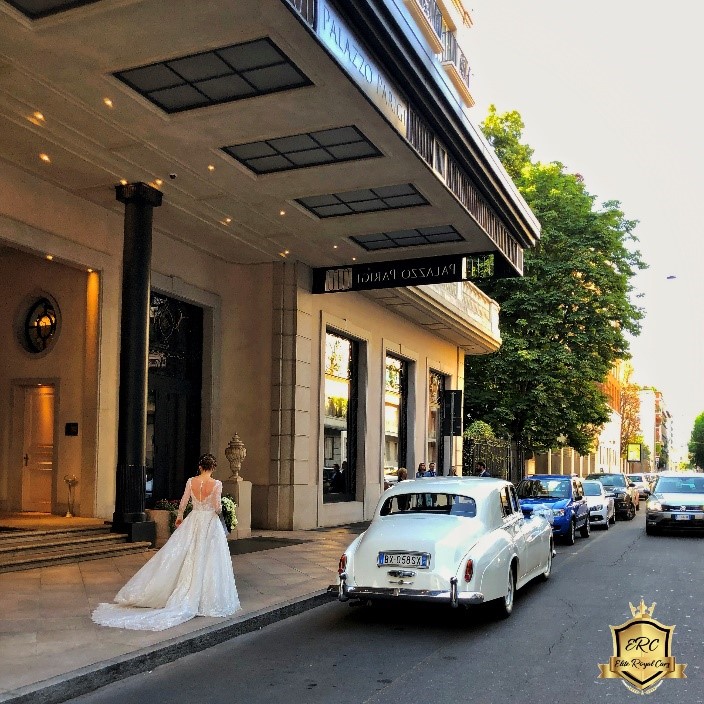 Well-Dressed Drivers: The Epitome of Elegance
Our chauffeurs are not just skilled drivers; they are also impeccably dressed professionals who understand the importance of presentation on your special day. Dressed in elegant attire, our chauffeurs will complement the wedding ambiance, adding a touch of class to every moment.
Comfort for Everyone
On your wedding day, you deserve nothing less than comfort and ease. Our vehicles are designed to provide a smooth and comfortable ride, ensuring that you and your guests can relax and enjoy the journey. With ample legroom, climate control, and plush seating, everyone will feel at ease as they travel from one destination to another.
Weddings are not just about the couple; they're about bringing families together to celebrate love and unity. Our wedding car service takes the stress out of transportation logistics, allowing you and your family to focus on what truly matters – cherishing the moments and creating beautiful memories.
Your Day, Your Way
At Elite Royal Cars, we understand that every wedding is unique, and we are committed to customizing our services to meet your specific needs. Whether it's a grand affair with multiple destinations or an intimate celebration with close family and friends, our team will work closely with you to ensure that your transportation plans align perfectly with your vision.
Let Elite Royal Cars be a part of your special day, making it even more remarkable with our VIP chauffeur service. From the moment you step into one of our luxurious vehicles until the final farewells, we'll be there, ensuring that every moment is filled with comfort, style, and joy.
Contact us today to reserve your wedding transportation and let Elite Royal Cars elevate your wedding day to a whole new level of elegance and sophistication.